To become TOP500 global brand,Daddy's Choice will hold its 2,000-person spring m
Date:2018-06-29pageviews:1693次
On 13th April,Daddy's Choice held its grand 2018 spring meeting for placement of orders with the theme "Carnival of the Imperial Capital" inside the Xiedao hall for annual meetings in Beijing. More than 2,000 distributors and shops from different areas of China actively attended the meeting. Wang Shengdi. CEO ofDaddy's Choice, led members of the Spartan Training Camp and all employees to witness the development path ofDaddy's Choice as domestic brand with distributors and shops present at the meeting.With dreams, beliefs, enthusiasm and strenuous efforts,Daddy's Choice was opt to influence all present customers with commitments and actions. Furthermore, it sent 6 Mercedes-Benz cars with a total value of RMB5,000,000 and hundreds of cellphones with the best configurations (including iPhone X and Huawei), thus making atmosphere of the conference hall reach the climax over and over again.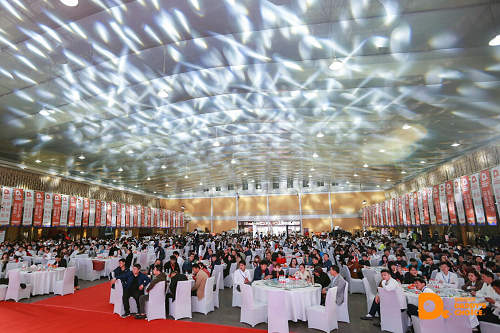 爸爸的選擇"帝都嘉年華"進行時
Daddy's Choice was holding the "Carnival of the Imperial Capital"
  Cui Xiang, CMO ofDaddy's Choice, introduced in his opening speech that the Company was a high-tech enterprise that developed, manufactured and sold daily chemicals for mothers and babies in the whole industry chain. Having entered the United States and Japan,Daddy's Choice ranked top in market reputation, and had become a leading brand in high-end markets for quite a long period as a representative enterprise of new domestic goods. However, its goal was far from these. "Developing into a TOP500 global enterprise of daily chemicals" has been always an objective ofDaddy's Choice.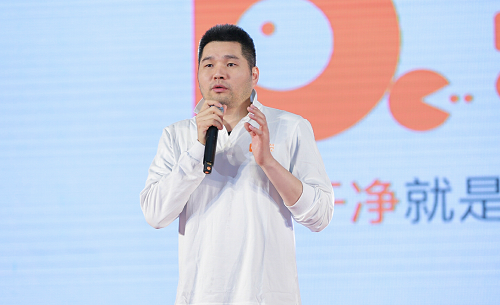 Speech of Wang Shengdi (CEO ofDaddy's Choice)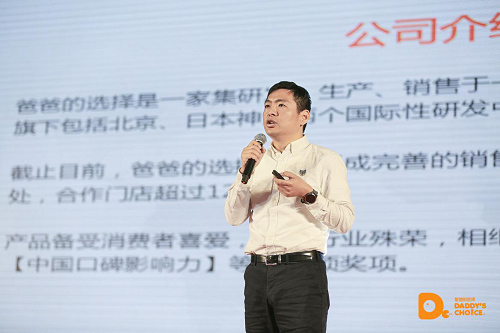 Speech of Cui Xiang (CMO ofDaddy's Choice)
  Wang Shengdi, CEO ofDaddy's Choice, particularly shared development status of the maternal & infant industry and corporate development strategies for the next five years. He reported thatDaddy's Choice would further launch new cleaning supplies and higher-quality diapers. In addition, RMB2 billion was expected to be invested in building 5 integrated transformation bases of high-tech achievements for integrated R&D and production in the next five years. Besides, corporate structure would be adjusted and upgraded, while building of talent teams was strengthened. Hence, campus recruitment was conducted on a large-scale basis this year, and the "Spartan Training Camp" was constructed to strategically foster technological talents for R&D, lay foundations for becoming global TOP500 enterprise and promote the products made in China to move forward through industries.
The speech of Han Bing (Senior Vice President of Daddy's Choice)
  "Believing in the power of great efforts" is the spirit thatDaddy's Choice always follows. In this event, Han Bing, Senior Vice President ofDaddy's Choice, led the first university graduates of the Spartan Training Camp to take part in the swearing-in ceremony, which became a major highlight of the event. Members of the Spartan Training Camp formally joinedDaddy's Choice with great passion and soaring aspirations as another mainstays for the Company in its development path.
 Representatives of university students graduating from the Spartan Training Camp ofDaddy's Choice were taking oaths of office.
Group photo of Wang Shengdi (CEO ofDaddy's Choice) and customers rewarded with Mercedes-Benz cars
 As a leader in the new domestic industry of daily chemicals,Daddy's Choice created miracles within the industry over three years. It has rapidly developed from a startup into a famous brand trusted by mothers, recognized by distributors, attracting attention from media and upstream enterprises seek cooperation. AlthoughDaddy's Choice has made outstanding achievements in the new domestic maternal and infant industry, it is far from enough. It is determined to catch up with more powerful enterprises and striving for becoming global TOP500 enterprise. In the future, it will continue striving for perfection of technologies, quality and services with craftsmanship spirit, becoming global TOP500 with strengths and leading the maternal and infant industry to develop globally.